Previously on Melbourne Trip

"And after the dinner... The three Jakuns continue their journey to Melbourne..."

Then all of them reach Melbourne and meet up with Fugly A from "Fugly Tribe"


"Fugly A from "Fugly Tribe"
And also Melbourne Tribe people
"Jakun A, Fugly A and the Melbourne Tribe family"
(Ok... Alright... I confess, I dont know half of the people inside the photo... I dont even know why I was inside the photo)

And so being very Jakun in Melbourne city, the "Melbourne Tribe" decided to bring the Jakuns and Fugly around the city.... First, they bring them to the
library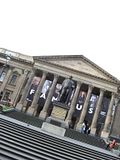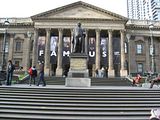 "Melbourne Library"

At first you will think theres nothing inside the library right? Wait till you see the next batch of pics.