Sorry for not updating my blog sooner... I decided to update my blog now since
1. Some ppl tought i kena kidnap by alien
2. Gotta write down my trip feeling b4 i lost them

And so, on 27th january 2008, i reached Bali.... Alone. Before that I knew nothing bout Bali, what to do in Bali, what to see in Bali, what to eat there, what to play, where to go... zero knowledge of Bali. So, when i reached the airport I said to myself "What the heck did I just did, why did I came here alone". but, since i am here, I cant do anything but to go to the north.
And so I booked my hotel and off i go to Bali Restu Hotel. On the way to my hotel, the driver asked me
"Mau saya bawa kamu jalan-jalan tour?"
Without asking the price I said
"boleh"

MISTAKE NUMBER ONE
NEVER EVER, ACCEPT ANY OFFER WITHOUT ASKING THE PRICE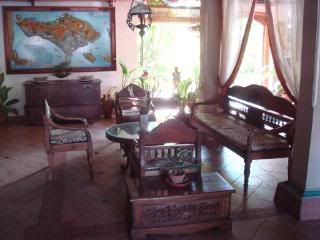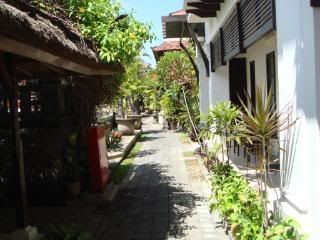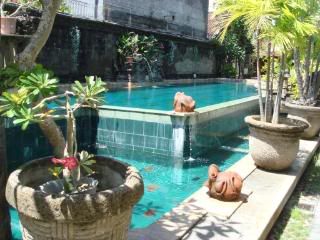 Bali Restu Hotel is located at Jalan Legian, they got western+kampung kinda feeling, you can see it for urself. I really like that hotel. Got swimming pool, great services from bell boy, and even the reception was friendly.
First thing I did was to unpacked my stuffs and bathed, and then together with a map and a camera, I went out and have a look at Jalan Legian (its where the famous bombing happened).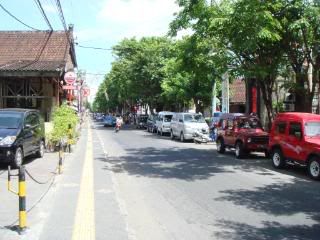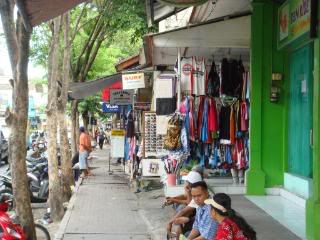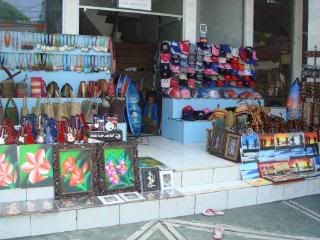 And the I went back to my hotel, and there the taxi driver waiting for me. First place we went is restaurant


The place is really nice, and its near the beach...So u can enjoy the food while looking at the beach. And they got the best ikan bakar. ^^